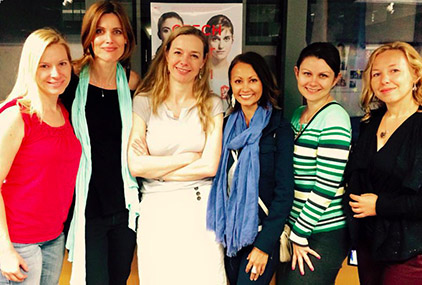 Andrea Sedláčková, the director of controversial drama "Fair Play" (2014), is currently in California to personally present her movie during touring of the 2015 Czech That Film festival. She will attend screening in Los Angeles and San Francisco this weekend.
The story of "Fair Play" captures personal drama of a young athlete Anna (Judit Bárdos) alongside with moral dilemma. The movie transmits us to Czechoslovakia of the 80's and uncovers a topic of state-controlled doping, considered more or less as a public secret. Among many other achievements, "Fair Play" was selected by the to represent the Czech Republic in the Best Foreign Language Film category at the 87th Academy Awards.
We are truly honored that as a part of the Opening Night of the Czech That Film festival in Los Angeles, Andrea Sedláčková will present "Fair Play" on March 27 at 7:00 p.m. at the USC Norris Cinema Theatre (3507 Trousdale Parkway, Los Angeles, CA 90007).
Andrea's next stop will be San Francisco, where "Fair Play" will be presented on Saturday, March 28 at 5:00 p.m. at the Roxie Theatre (3117 16th Street, San Francisco, CA 94103).
Both of these special screenings will be followed by the Q&A sessions with the director.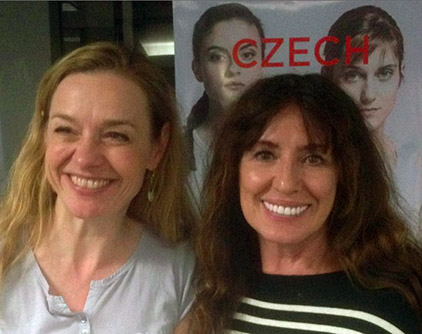 Andrea Sedláčková, who studied screenwriting and dramaturgy at Prague's Film Academy (1986-89) and editing and directing at prestigious La Fémis in Paris (1990-93), belongs to the most established and successful Czech directors and screenwriters. Her directing work features a wide range of film genres such as documentaries ("Life According to Václav Havel", 2014; "What Did You Do in November", 1994), TV series ("Bachelors", 1997) and features ("Fair Play", 2014; "Victims and Murderers", 2000). As an editor, Andrea was nominated for the César Award for her work on the French movie "Welcome"(2009).